MDF PANEL / ECO PANEL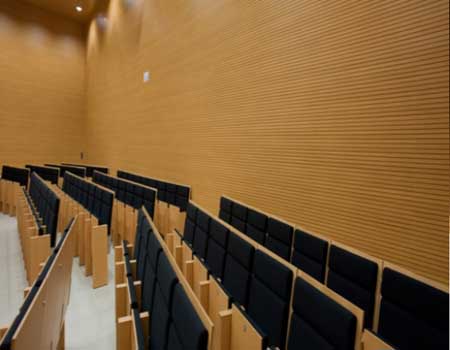 MDF panel is high quality acoustic panelling systems for walls and ceilings. MDF Panels is a range of perforated, grooved wooden wall & ceiling panels.
MDF acoustic panel has excellent effect of reducing echo and reverberation, giving you the visual effects of wooden surface. These panels are available in a wide variety of customised and standard finishes such as real wood veneer acoustic panels, solid wood acoustic panels, laminate acoustic panels. We can produce and provide solutions for interior walls and ceiling systems to achieve a unique finish. The concealed joining system on MDF Panels allow a continuous, uninterrupted look to wall and ceilings. The installation system of MDF acoustic panelling is user friendly and can be fixed to walls and ceilings effortlessly.